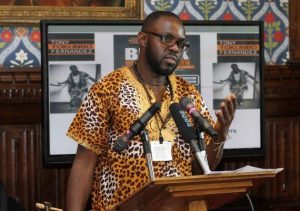 Founder & Director, Bantu Arts Ltd
Steven started performing at a very early age whilst growing up in Uganda. He came to the UK as a performer and worked with several organisations and agencies to promote African Arts. He also performed in various theatre productions across the UK and it was during this period that Steven realised the importance of preserving the traditional East African arts, in particular, the performing arts passed down through generations in Uganda.
Operations Manager (Uganda)
Barbara graduated with Bachelor's Degree in business administration (Marketing), Diploma in business and administration. Worked at Phototec Studio and Labs as an Operations Manager. At present with her job as a business consultant at Resolution.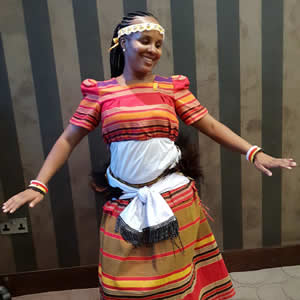 Secretary
She is an actress, a dancer, a musician, an overall entertainer, among other things.
Iman is also the company secretary since April 2019. She started building her arts portfolio at an early age and has be part of several theatre and film productions both in the UK and Uganda. Some of the theatre productions are: African Women (2016) at Greenwich Theatre and Love Goat In The Pearl at Dugdale Theatre Enfield. Her screen appearances include Endless Love (Akavuyo Mu Love)
As a community organisation, Bantu Arts partner and work with a variety of artist and groups from different walks of life; from talented freelance artist to volunteers who collectively support our company's aims and objective.